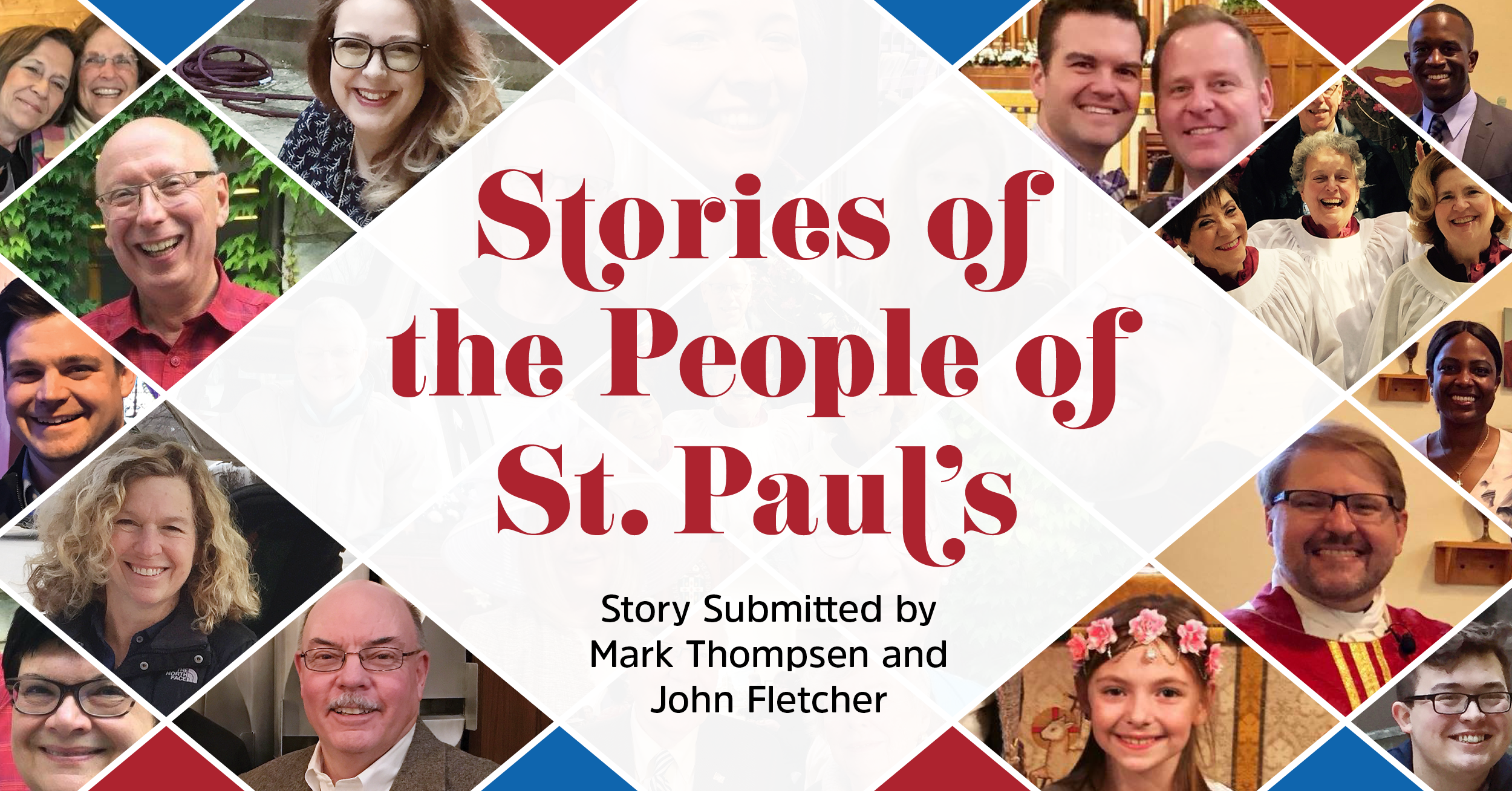 On the first of September 2016, John and I moved from California to be near my family. Leaving the ocean behind was very difficult. We have been a loving couple for 25 years and legally married for five years on the 13th of September this year.
Upon arriving in Iowa we began searching for a church home. I was raised Missouri Synod Lutheran (yikes!), and John was raised Episcopalian in Dallas, Texas, (after all his mum was raised in England and loved the Anglican Church!)
We searched and found the Cathedral Church of St. Paul. On our first visit we knew immediately our search was over.
John and I share a traditional approach to worship and liturgical service. Father Troy, Deacon John, the magnificent choir and Mark Babcock on the fantastic organ, coupled with the extremely warm welcome we received, have kept us returning weekly.
Our time at St. Paul's has been quite uplifting in spirituality. We feel the Holy Spirit each week through the Gospel, the readings and the homily. The music and choir bring me to tears more Sundays than not.
We feel truly blessed to be included in God's love and the "family" of St. Paul.
Praise God from whom all blessings flow!