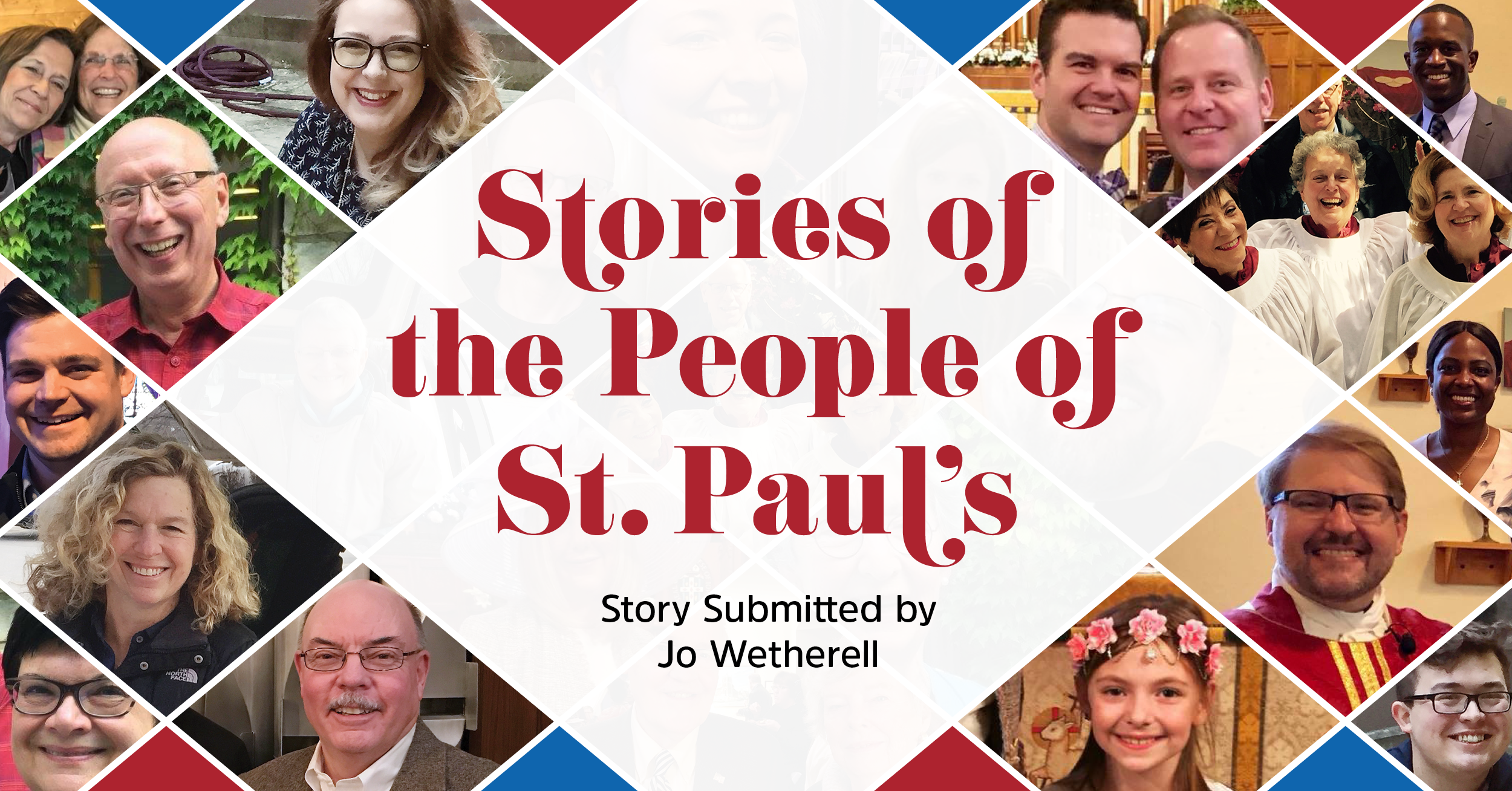 Having been a member of St. Paul's at least 60 years, I should know everything about being an Episcopalian. While growing up in Illinois and Pennsylvania, our family usually attended United Presbyterian Churches. Services were fairly simple but nice for a growing child.
After I married an Episcopalian and started coming to St. Paul's, I was introduced to a kind of service that was definitely structured but still very nice. The year I was confirmed as an Episcopalian, my parents came to that service. I was delighted. At the coffee hour celebration, my dad said, "Well, you've come full circle."
He grew up in a Quaker family. That confirmation day I learned that centuries ago the Quakers were kicked out of the Anglican Church in England, because they were doing things that the church didn't like. For instance they started going to debtors' prisons where the families' children were also taken when their fathers were sent to prison. The Quakers became the "school teachers" so the children and adults could learn to read and write. Hard to realize now, isn't it?
We are so glad to be here at St. Paul's where our parishioners care for each other and many others in the Des Moines area, as well as many abroad. Thanks!
As a historical note, I was also one of the "Women of St. Paul's," who were the original sponsors of the Advent Tea and, now 70-year-old Pancake Luncheon. We also bought the sofas, main table and wooden armchairs for the Guild Hall, re-carpeted the Undercroft and held many rummage sales.