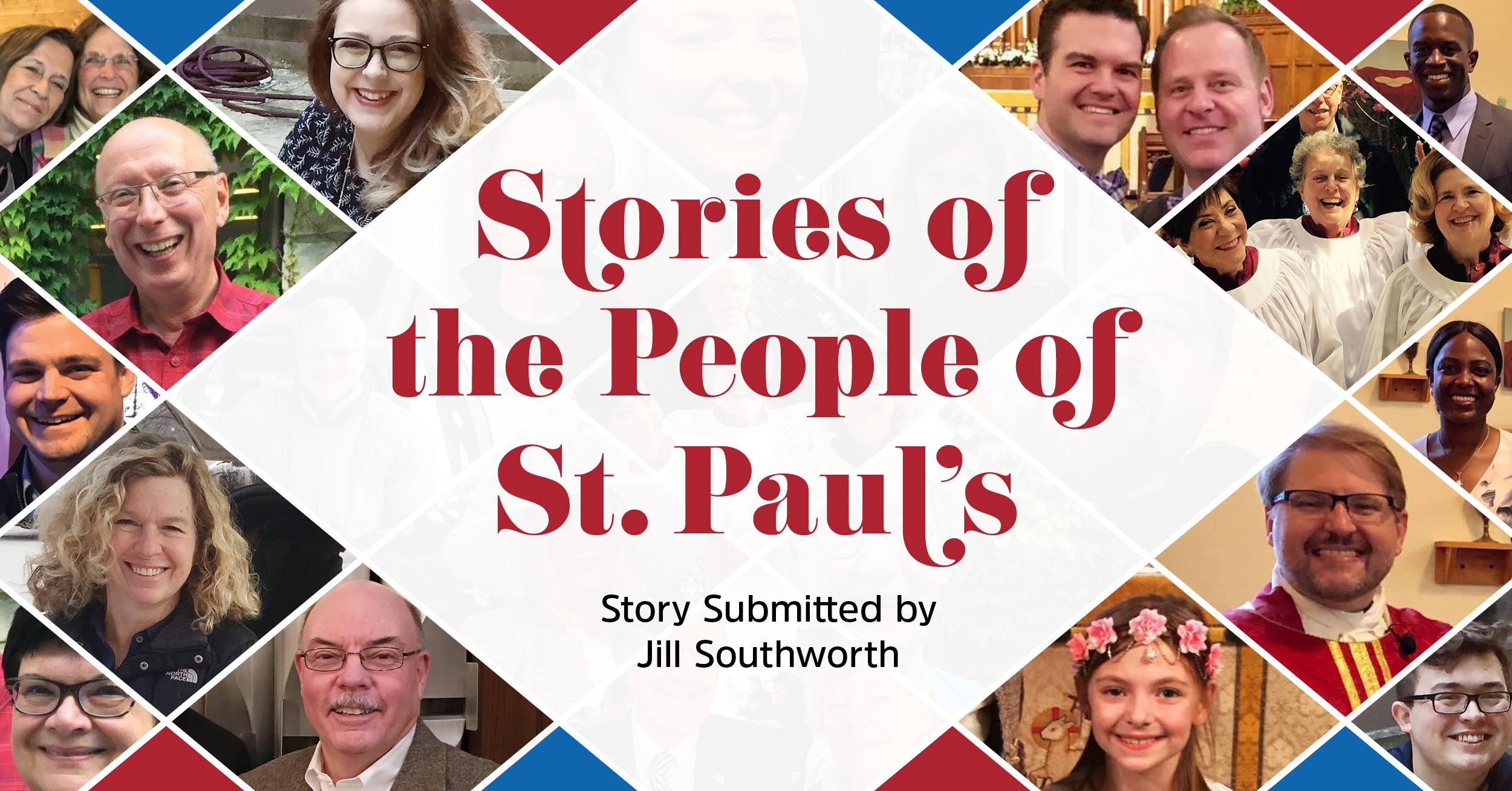 A long time ago when my then husband and I moved to Des Moines, we could not agree on a church home. We came from different religious backgrounds and sought different connections to a church. This impasse continued for some time, and then I met Marion Jacobs.
She and I worked on a project together and frequently met at her home. I quickly got acquainted with Father Bill Jacobs, then rector at the parish church of St. Paul's. He was usually tending to yard chores when I met with Marion, but he would always come in to say "hello". I remember his big smile when I told him I was Episcopalian. After that he ended every visit the same way, "Come to St. Paul's on Sunday. You'll like the people." Soon I did and he was right.
Marion and Bill introduced me to many members of the congregation and all welcomed me. My beginning connection to St. Paul's made Des Moines feel more like home.
Over the years I found, or was found by, many special friends at St. Paul's. For instance, the family whose teenaged daughter volunteered to babysit for my three lively young children; we became so close that she lived with me part of her high school senior year when her father took a job out of state. I still share holidays with this family. Then there was the group of single women who cared for and supported each other and prepared fabulous dinners each month; many are no longer with us and I miss them.
Even when I moved away from Des Moines for several years I maintained the St. Paul's connection. On return visits I was welcomed as an overnight guest by several parishioners and occasionally attended a St. Paul's event such as Singles and Doubles.
When I returned permanently to Des Moines, it was a natural to resume my seat in the right rear of the sanctuary and step back into parish life.
All three of my children served as acolytes. St. Paul's had such a strong influence on my son, Brian Rolek, who now serves as an adult acolyte.
My children loved the pageants periodically staged in the church. All three participated in Noye's Fludde; they loved the costumes and music! They still talk about the youth exchange trips to Scotland and how that nurtured their love of travel.
St. Paul's made Des Moines a home for me. It helped raise my children. The wonderful people I have connected with at this, my church home, are the anchor that steadies me and always seems to pull me back.