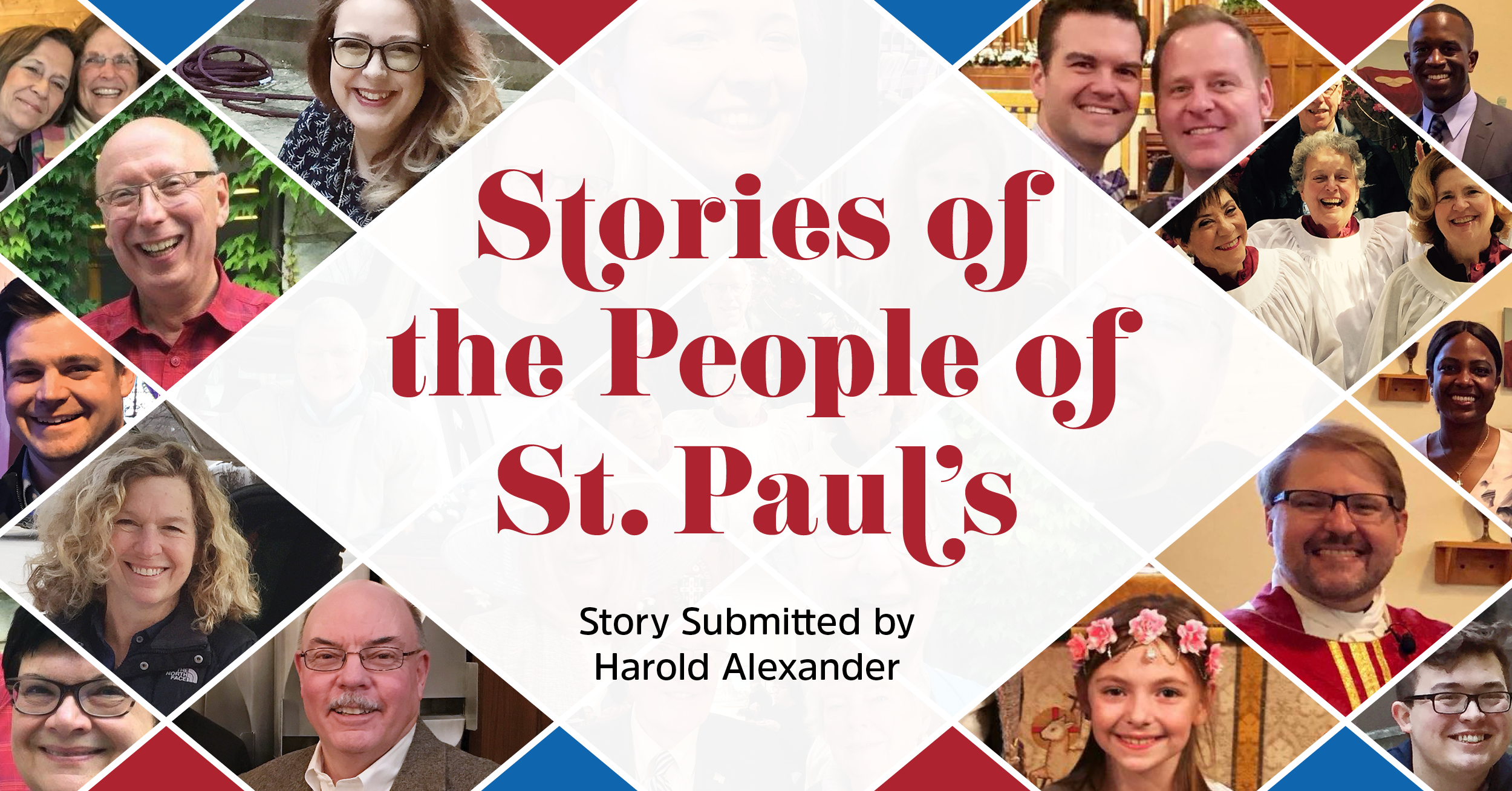 After years of being unsettled, I moved to Des Moines and have now been in one place for five years. I joined St. Paul's Cathedral in the summer of 2013, and I'm very happy I did.

I have experienced some wonderful and challenging moments with the people of the Cathedral parish. This community has a richness in cultural values that date back centuries. Newcomers join in with everyone at our worship services, along with many returning visitors.

I have shared a camaraderie and love with the people of St. Paul's Cathedral that is new and joyful for me. Also, I have, myself, become a member of this parish. The building and the location are in the heart of downtown. We are now celebrating 25 years as a Cathedral, but our church is over 100 years old.

I have shared much and learned to grow with God and in unity with mankind. This can change the direction of negative thoughts from our societal views by learning to love self and one's fellow man. These are learning keys to survival in a world so complex. I have some peace of mind in a calming atmosphere. This means keeping a positive attitude and sharing a meaningful relationship. Why did I choose St. Paul's?

Well, I had been searching for the truth about understanding religious practice and teaching since worshipping at a Lutheran church in Minnesota. It, too, like St. Paul's was close to where I lived.

I made a great choice in joining this church. I never would have imagined the positive outcome of being five years in one location, which is a milestone in history for me and being in the same place of worship.

I know this was God's plan for me. I just kept the faith. I will follow where he leads me.