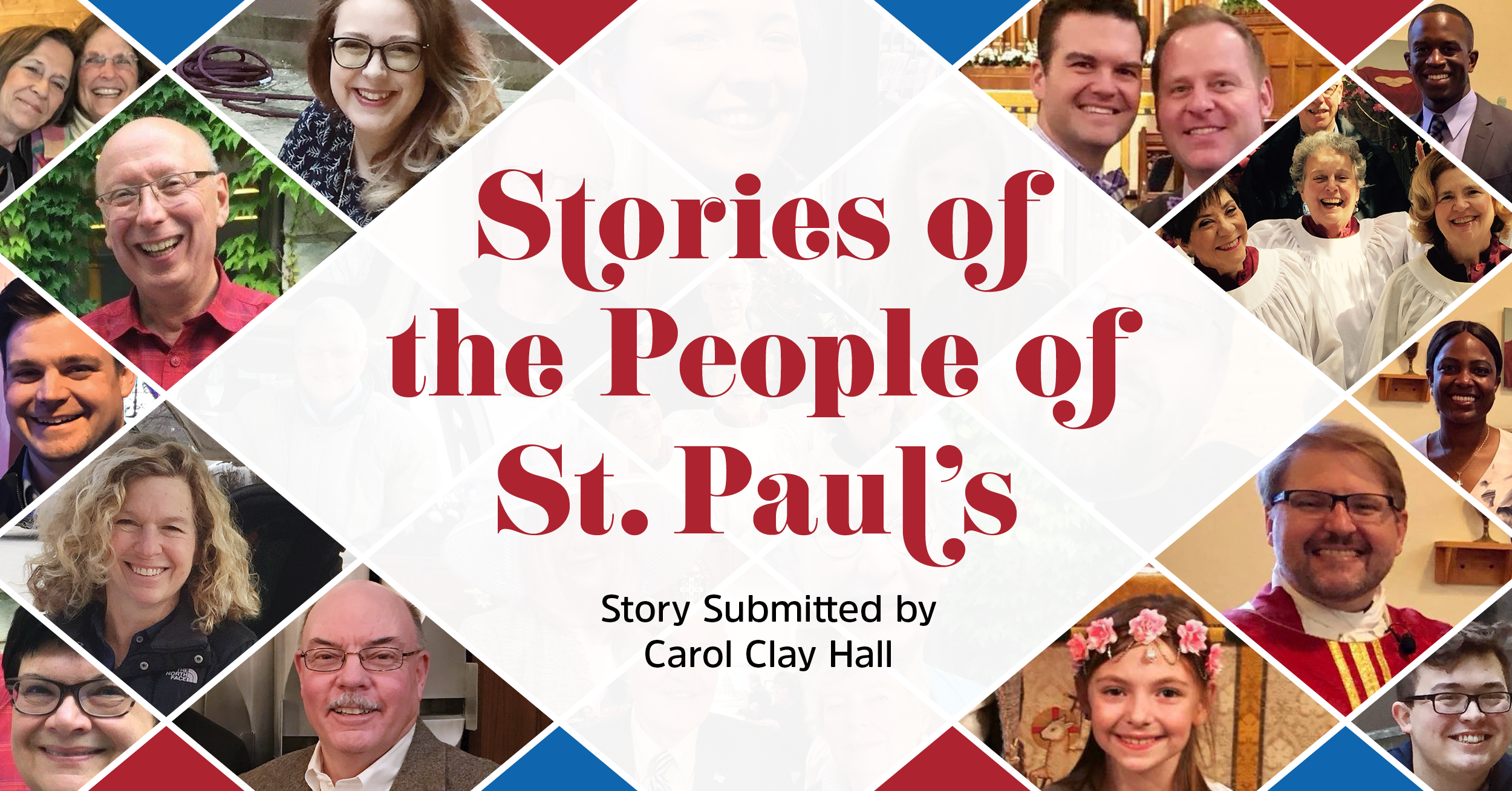 I came to St. Paul's in 1979 when my family moved to Des Moines. St. Paul's was my choice after visiting two other Episcopal churches. The services felt so peaceful and dignified that I was happy to be here at 8 a.m. every Sunday, although my family thought this was too early.
The ceremony impressed me, along with the many ways worshipers served the church, particularly the readers and the Altar Guild.
I'm still blessed to be at St. Paul's where I can sit quietly in the fourth row from the back and feel God's peace and learn more of His Son. I enjoy the fellowship of parishioners and that they and the clergy know me by name.