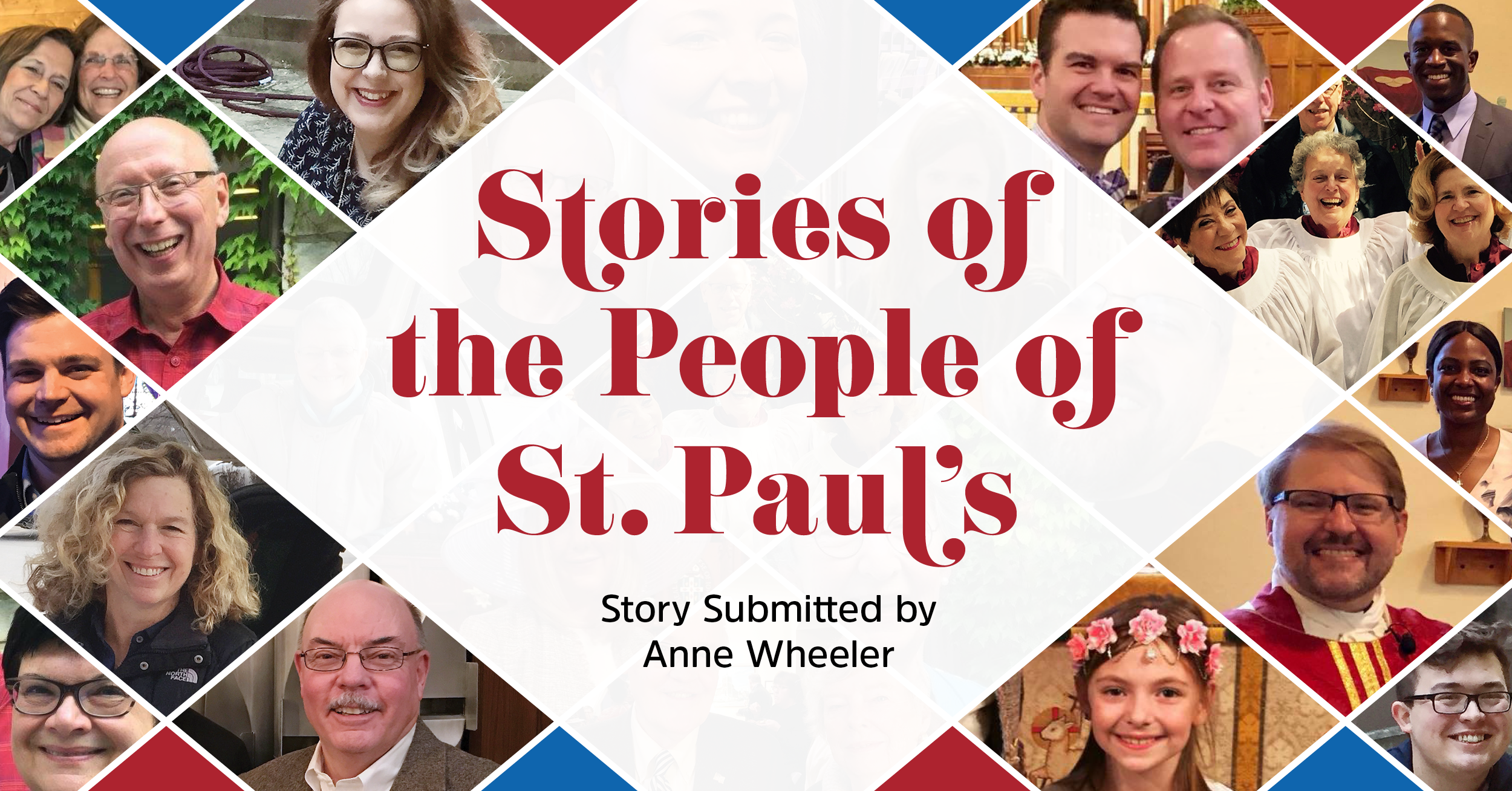 I am a "cradle" Episcopalian. Growing up in Davenport, my family attended Trinity Cathedral. It was there that I was baptized, attended Sunday school, and was confirmed. When I was in sixth grade, we moved across the river to Moline, IL, where we attended a smaller church ~ Christ Episcopal. This was the church where my husband Buck and I were married.
Buck and I settled in the Des Moines area (Buck is from Des Moines, and we met while attending Drake). We soon began thinking about starting our family and finding a "home" church. We visited several Episcopal churches in the area, but after attending St. Paul's I knew I had come home! It brought back so many wonderful memories of growing up attending Trinity.
Years later our son, Mike, was married at St. Paul's. Father Kem (who was also from Davenport and was a friend of my uncle's ~ small world!) officiated. Our daughter, Karen, was married at St. Luke's Episcopal Church in Tallahassee, FL, where she and her family live. Our four grandchildren are all baptized Episcopalians.
Over the years, I have made many friends at St. Paul's. As a traditional Episcopalian, I especially enjoy the music and liturgy of the 10 o'clock service.