Friday, October 26, 2018, 7:00 PM - 8:00 PM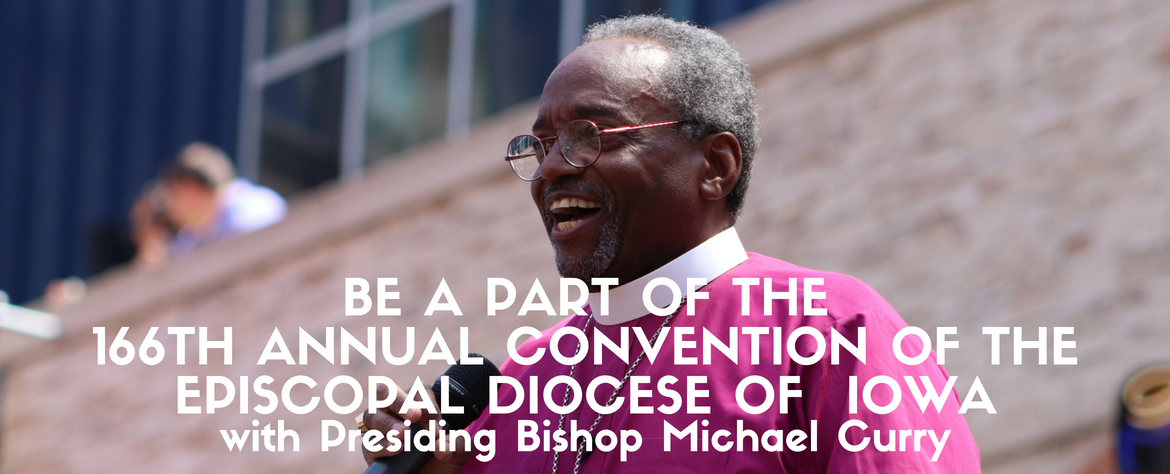 The Diocese of Iowa holds its convention Friday, October 26 through Sunday, October 28. The Eucharist on Friday evening will be celebrated by our Presiding Bishop Michael. Bishop Alan Scarfe is the preacher.
Schedule for Friday, October 26 (at Cathedral Church of St. Paul)
1:30 PM Clergy Registration
2:00 -5:00 PM Clergy Only Gathering
4:00 PM Early Registration for ALL
5:00-6:30 PM Dinner (Ticketed)
7:00 PM Gathering Eucharist, Presiding Bishop Curry Celebrates
For more information visit www.dioiowa.org/convention.
Consider volunteering to welcome people at the Cathedral or the Marriott on Friday, Saturday, or Sunday. Click here to sign up!